Sampling usually takes three forms, spot, continuous or representative.
Spot samples are taken at one time at one point, normally via a pitot tube inserted in the process or pipeline. The sample is collected in a sample cylinder and taken to a laboratory for analysis.
This form of sampling will only give a sample that is representative at one point in time only
Continuous samples are taken from the line and fed into an analyser that continuously analyses the gas.
With the advent of better, less costly on-line analysers this method has become more widely applied. The distinct drawback of this method is that reliance is put in the ongoing accuracy and continuous performance of the instrument. There is no method of auditing gas quality should the device not function correctly, unless a representative sample system is used as well.
Alternatively, Representative samples of gas are collected using a by-pass sampler mounted adjacent to the pipe or mounted directly on the pipe. Grab samples are then collected in a sample cylinder over a period, for later analysis in a laboratory. This method does not give the immediacy of an on-line analyser the later analysis can possibly be better when a laboratory analyser is used.
Sampling methods are described in various API, ASTM and ISO standards.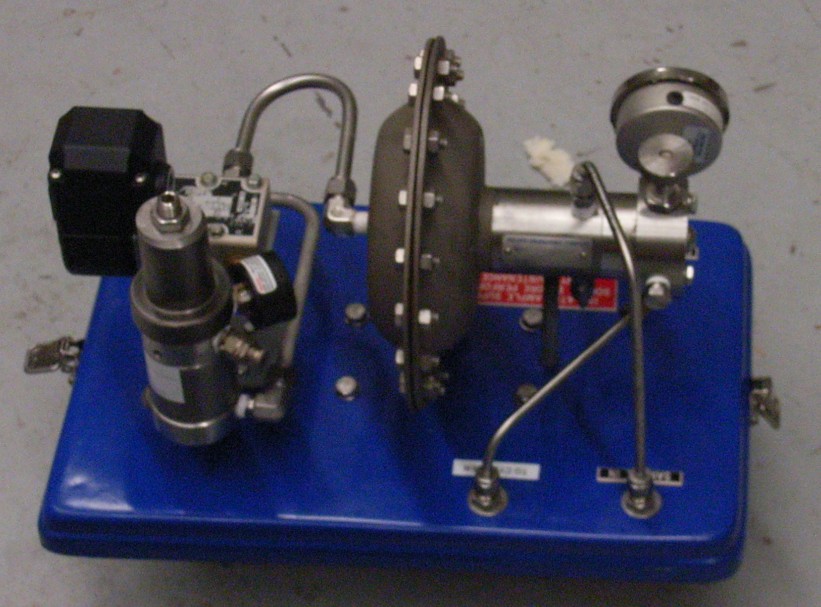 Isokinetic samplers have been used in Australia since the development of gas fields as the sampler of choice. The reliability, ruggedness, simplicity of operation and high level support by Haldatec has continued this trend. A variety of unique sampling applications have been successfully addressed over the years giving us a wealth of in-house knowledge and experience. Fully realising the importance of continuous composite samples in an era of steadily increasing hydrocarbon prices Haldatec are committed to providing equipment that works reliably and will continue to do so with our service back-up, repairs, modifications and commissioning are all part of providing this vital component of gas production and transportation..
Using a system that always provides a fresh and therefore representative sample, Gas samplers have been working in remote, hostile installation for over 30 years. Haldatec supplies complete gas sampling systems to all major gas producers in Australia and the Asia Pacific region.
Eliminating Guesswork - Predicting Gas Temperatures for Analysers