With increasing demands from regulators for operators to adhere to stringent limits of odourisation, there is more demand for odourant systems that meet a huge range of injection rates and in locations that previously were not considered as practical sites for odourant systems.
Haldatec have for years provided systems ranging from major pipeline installations, to installations on suburban blocks and small industrial customers, with the associated demands for system sophistication to economical simplicity, whilst maintaining high accuracy of odourant levels.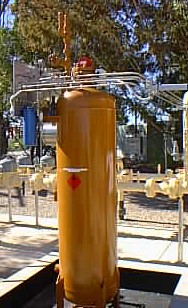 We can supply items of equipment to add to or replace existing installations, complete systems with or without tanks, with or without odourant, giving users complete freedom of choice, now, and importantly into the future.
We do not have standard packages. Each one is designed and built to cater for individual needs - we understand one size does not fit all!
Bypass
Traditionally Bypass odourant systems were wick or flow metered, accuracy over a range of flow was difficult if not impossible to maintain. Haldatec can offer bypass systems that vary in complexity whilst still maintaining accuracy. These systems are particularly suited to smaller installations.
For more information click here
Direct Injection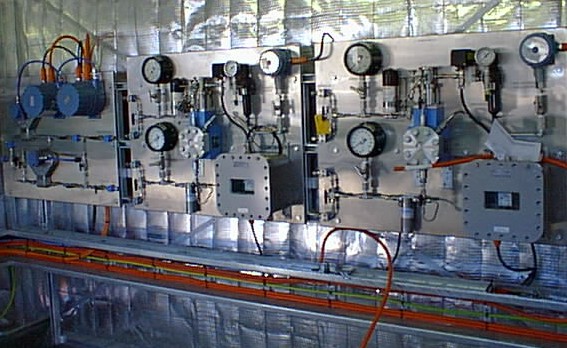 Gone are the days of unreliable leaky pumps and wasted odourant. Our injection systems use equipment that leapfrogs offerings from elsewhere, with a fresh approach that extends equipment life and maintenance periods and at the same time does not waste odourant as traditional systems do. We are conscious of all the reservations users may have towards these installations and have addressed them with easy to use, reliable, flexible equipment, right down to the fittings!